Belt Conveyor
A belt conveyor is a machine that transports materials by friction drive. The material can be placed on a certain conveyor line to form a material transfer process from the initial supply point to the final discharge point. The belt conveyor can not only transport the broken materials, but also transport the pieces. Therefore, belt conveyors are widely used in modern industrial industries. Belt conveyors can be seen in underground mine roadways and open pit mines. Can be used for horizontal transportation or for inclined transportation.
Belt conveyor features

The belt conveyor is an ideal continuous transportation equipment for coal mines. Compared with other transportation equipment, the belt conveyor has the advantages of long conveying distance, large volume and continuous conveying, and it is easy to realize automatic control. Therefore, belt conveyors play an irreplaceable role in many fields. The main feature of the belt conveyor is that the fuselage is retractable and has a storage bin. The structure is compact and can be laid directly on the bottom plate. It is also convenient to disassemble and assemble. The application is flexible and reliable.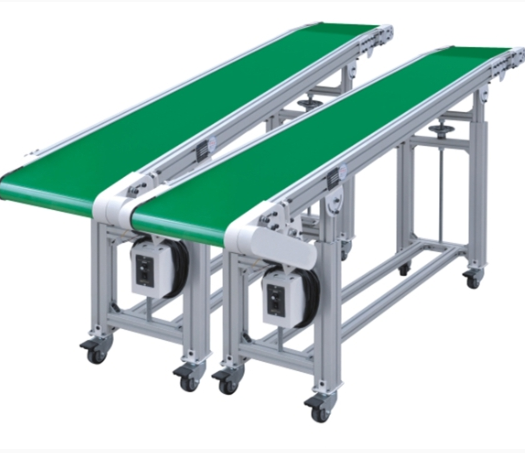 Please feel free to give your inquiry in the form below.
We will reply you in 24 hours.